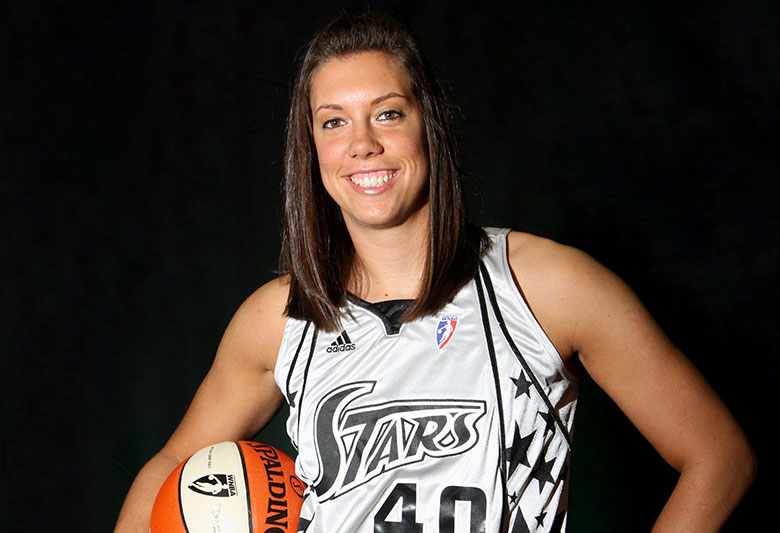 Everyone in this world is searching for something that will bring them meaning in life. A lot of people look to "worldy" things for fulfillment in life. For some this is sports and for others it could be work, drugs, social life, etc. Megan has come to realize that TRUE fulfillment is only found through Jesus Christ!
Megan was blessed throughout her entire life to be brought up in a Christian home. She was born in Laredo, Texas. Her parents were missionaries there on the Mexican border. When she was four years old she moved to South Dakota. In South Dakota, her parents taught at a Christian Boarding School called Sunshine Bible Academy. Her parents were Godly examples to her as well as her siblings.
When she was five years old, on a Sunday night, at a small church in Miller, South Dakota, she went forward and asked Jesus to become her Savior. After seeing a video at church about Heaven and Hell, she knew that she was in need of Jesus. She repented of her sins and knew that as a result of the commitment that she made to Jesus, she was changed. With God's guiding hand by her side, she realized that He would guide her every step of the way. She tries to keep in mind that if what she is doing or saying does not honor and glorify God, then she should not be doing it. There have been times that she has failed and fallen short, but that is the amazing aspect of God.
Throughout the last 7 years of Megan's life she has had the opportunity to play professional basketball in the WNBA as well as overseas. It has been neat to see how her walk with the Lord has grown stronger. Her heart for her teammates is clearly seen as she encourages them and mentors them. Megan has had numerous opportunities to share her faith with her teammates. She looks at the game of basketball as a platform to share her faith with others…what an amazing outlook and perspective.
This past summer Megan's heart for people was displayed as she started personally training young women (high school and college). How neat to see her interacting with and impacting young women by using the game of basketball. She continues to stay in contact with the girls through texting and emails.
She claims the verse Philippians 4:13, "I can do all things through Christ who strengthens me." This is a simple verse, but it is quite profound! God is there for anyone, even if we may not think He is. Reliance and trust in man or this world will only get us so far before failure occurs. If we put our trust in God, we will always succeed.
Megan believes that success in God's eyes is not based on wins or losses, but rather whether or not we are seeking and pursuing after Him, striving to deepen our walk and relationship with Him!